Team Profile
Mossley Hill Team Mnistry comprises the three churches of All Hallows, Allerton; St Barnabas, Penny Lane; and St Matthew and St James, Mossley Hill.
The three parishes all share common boundaries with each other in suburban south Liverpool. The Team is part of Liverpool South Deanery, and part of Churches Together in Mossley Hill.
The parishes include a significant local retail area, and student halls of residences and family houses .
The area is well established, although in keeping with national trends the population is now more transient than it was.
Within the churches there are approximately 800 on electoral rolls and over 400 people worship on a typical Sunday.
The individual Parish Profiles provide more information on the history, ministry, strengths, weaknesses and challenges facing us as we learn and strive together for God's purpose.
Ministry
The Mossley Hill Team Ministry is served by three clergy and several lay readers who may officiate at any of the three churches in the Mossley Hill Group.
Clergy: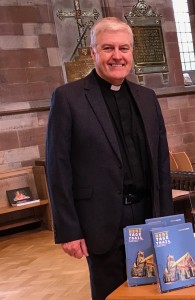 Team Rector: Rev Alan Kennedy.
Tean Vicar : Rev Nicola Milford
Missional Leader, St Matthew and St James: Rev. Alan Kennedy
Missional Leader, All Hallows: Rev. Nicola Milford
Missional Leader, St Barnabas :
Readers:
Rachel Metcalf
Jim Page
Chris Stead
Ian Merrison
Team Council
TEAM ADMINISTRATION
The Team employs an administrator. Ms Kathryn Topping who has an office at
All Hallows. The office provides support and resources to the Team. including general administration. printing facilities. and is the first point of contact for people wishing to get in touch with the churches and personnel in the Team.
The office is normally open
Mon-Wed 9am-1pm, Thurs 9am-11.15am and Fri 9am-12.15am
The Flat. All Hallows Church Hall
1 Greenhill Road L18 6JJ
Tel: 0151 724 6391
Email: mhteam@btinternet.com