Church Online
Since COVID 19 has affected how we do church since March 2020 we have been busy developing ways to ensure we continue to connect with each other.
         FACEBOOK
We have a busy Facebook page on which we regularly post information and encouragement. It is the place where we publish our online services each week. Even though we have returned to some sort of normality with services in church we can see that the need for an online presence will continue.
https://www.facebook.com/MossleyHillChurch
      LIVE STREAMING
From Sunday 2nd May 2021 we we have been  live streaming the 11.00am service.
We are unable though to live stream our popular 9.30am family service for music copyright reasons.
We are keen to ensure that our online presence continues to reach out to those who may not be able to meet with us in person. We will be reviewing regularly how we do that and for the coming weeks this will be via live streaming. However we will ensure we take into account feedback from those who follow us online 
Sunday 8th May 2022
Sunday 1st May 2022
Sunday 24th April 2022
Easter Sunday 2022
( partial recording due to audio problems)
Good Friday online reflection 2022
Maundy Thursday Communion 14th April 2022
Stainers Crucifixion Tuesday 12th April 2022
April 10th 2022
April 3rd 2022
March 27th 2022
March 20th 2022
March 13th 2022
March 6th 2022
Feb 27th 2022. 
Feb 20th 2022 
No live stream due to tech glitch. Apologies!
Feb 13th 2022 
Feb 6th 2022 
Sunday 30th January 2022
Sunday 23rd January 2022. 
Sunday 16th January 2022           
Sunday 9th January 2022
Sunday 2nd January 2022
Christmas morning 25th Dec 2021 10.00am 
Christmas Eve Midnight service 25th Dec 2021
Sunday 19th December 2021 4pm Carol service 
Sunday 19th December 2021
Sunday 12th December 2021  
Sunday 5th December 2021
Sunday 28th November 2021 
Sunday 21st November 2021
Sunday 14th November 2021  https://fb.watch/9q6MRmHTJz/
Sunday 31st October 2021
Oops! We had a technical hitch so only have the last few minutes of the service here  https://fb.watch/8_lYVCRd7V/
Sunday 24th October 2021
Sunday 17th October 
Sunday 10th October
Sunday 3rd October
Sunday 26th September Alan's final service 
Link to the YouTube channel to see this:
Sunday 19th September 
Oops! Something happened and we weren't able to Live Stream.
Sunday 12th September 
Sunday 5th September 
Sunday 29th August 
Sunday 22nd August
Sunday 15th August
Sunday 1st August
Sunday 25th July
Sunday 18th July 
Sunday 4th July 
Sunday 20th June 
Sunday 13th June 
Sunday 6th June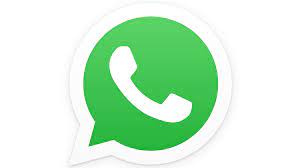 WHATS APP
We have developed an active church Whats App Group and we regularly send out a Mossley Hill News Update using our email list. The updates are available on the website too.
If you would like to be added to our email list please contact Kathryn our church Administrator mossleyhillchurchoffice@gmail.com.  
MOSSLEYHILL@HOME
We have a series of online courses "Mossley Hill@ Home" which we will be running on Zoom over the coming months. Details of each course and how to join in will be released as each is ready to run. They will cover a wide variety of topics including mental health issues, parenting, marriage courses, financial concerns and a bible series. Our church administrator Kathryn will be the contact for more details and to book   mossleyhillchurchoffice@gmail.com