Children and Young People
We extend a welcome to the younger members of the parish and local schools.
We have a number of groups available on Sunday morning, divided by school years to ensure the sessions are designed for all age groups. 
Volunteers from the church congregation provide leadership in all areas of the programs,
We have implemented a screening process for all who work with children and youth, to ensure the safety of the children committed to our care.
JAM (JESUS AND ME)
This are the children's groups for our family service which meets every Sunday in church from 9.30am to 10.15am.
It is a lively service with children's groups. We often have 150-200 adults and children worshipping together here.
We want to help children to understand and live Christian values and we teach this through our very lively and fast paced contemporary service which uses various media including songs and videos with break out activities and crafts.
After the service there has been  the opportunity to meet together in the Coffee bar for bacon/sausage butties and a lovely coffee but this has been suspended due to Covid. We are hoping to re introduce this at some point soon. It was always great to see so many people enjoying fellowship together, making and strengthening friendships.
New families are always welcome. If it is your first time here then the bacon butties will be  free!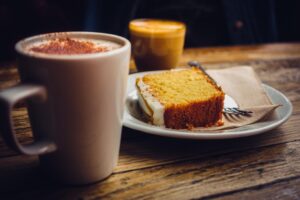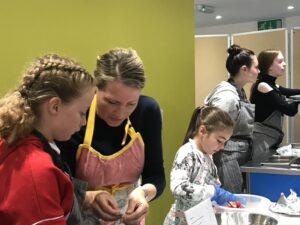 Holiday Club
For one week in summer  the church is transformed into another world.
Where will we go next?
HOLIDAY CLUB DATES AUGUST 2024: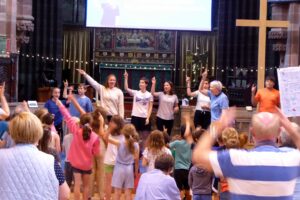 MOSSLEY HILL MINIS 
This is our new under 3's creche designed for parents with children of this age. 
The creche is available  during the 9.30am service and will be set up and cleared away by volunteers each week.
We welcome everyone in this age group ! 
Mossley Hill Scouts and Guides
Although not officially connected to the church, we welcome the local Scouts and Guides group next door for a regular parade service.