Weddings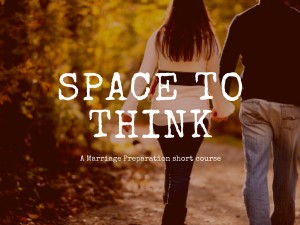 Congratulations if you are preparing to get married. We have put together some answers to common questions to guide you and would be delighted to share your great day with you.
Can I get married in St Matthew & St James Church, Mossley Hill?
In order to marry in any Church of England church a couple first has to show one of seven possible qualifying connections. The most common are that you live in the parish, or that you already attend the church. However, there are several other connections which may enable you to marry here. You can look through the list of connections and check which parish you live in here.
How much will it cost?
The Church of England set the statutory fees for weddings each year and each church has discretion to add fees for a verger and heating costs. In 2017 the basic cost for a wedding at Mossley Hill is £506 (Summer – no heating) £566 (Winter – with heating). There are a number of optional extras such as the organist and choir.
Can I get married in church if I've been divorced?
The Church of England agreed in 2002 that divorced people could remarry in church under certain circumstances. We believe that marriage is for life, but also recognise that sadly, some marriages do fail. If this is your situation then please contact our administrator and she will make you an appointment for you to speak to the Vicar. They will want to talk to you frankly about your past and your hopes for the future and will let you know whether they can remarry you.
Can I video the wedding?
No additional charge is made for permission for an official photographer to take photographs in church. However if you are arranging for a video to be made of the service then an additional fee is charged.
Do you offer wedding preparation classes?
Yes, each couple is invited to a "Space to Think" session, where there is an opportunity to think through the promises that you will make on your wedding day and the importance of communication in a marriage. The sessions usually take place on a Saturday in March and May and are facilitated by married couples from the team churches.
What are Banns?
Banns are an announcement in church of your forthcoming marriage and give the opportunity for anyone who believes the marriage would be unlawful to say so. It is an ancient tradition and a requirement in law for a church wedding.
Banns are read in the church where you are to marry and in the parish church/es where you live, if that is different.
Is the church accessible?
Our entrance is wheelchair accessible. We have accessible toilets and baby change facilities. There is a hearing loop and parking for people with blue badge eligibility. Large print service books are available.
How do I make a booking?
Contact our administrator. She will take some details from you. If you have a qualifying connection (see above) then your requested date will be checked with the church diary and if the date is available then a provisional booking will be made. You will then be invited to one of the bi-monthly vestry meetings where you will meet with one of the team clergy. They will go through the legalities with you, explain the banns form and we will give you a useful information pack to help with planning your wedding. Following that meeting your wedding date will be confirmed.
To find more information about Church of England weddings go to www.yourchurchwedding.org
For more information contact our Team Administrator.