We were delighted to be able to host this wonderful evening  on behalf of MAF and to meet the MAF Team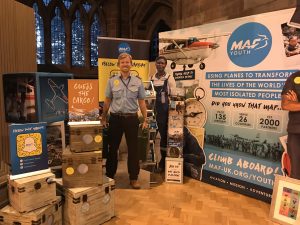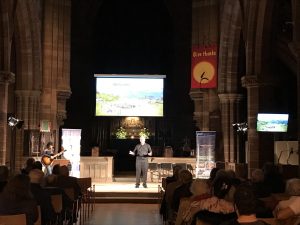 .
We were treated to a feast of talent from Cathy Burton and from 4 Front theatre .
We learnt about the origins of MAF , where they are now plus some wonderful stories about hw they have helped around the world.
This was a great  opportunity to learn more about the valuable work this charity does and enjoy an evening of entertainment.
It was a free event but we hope that there were generous donations given on the night towards their amazing work.